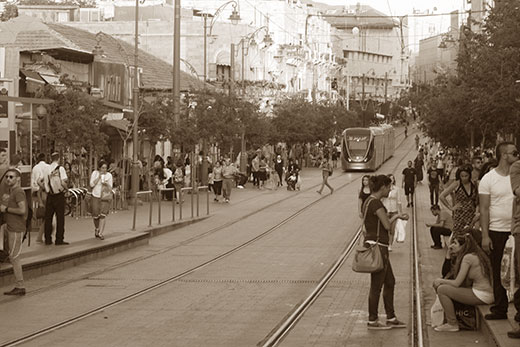 Looking back to my trip to Israel in May, here is a street scene with a Jerusalem light rail train. And lots of people. It's Thursday night, so many people have finished work for the week.
This is actually the newer section of Jerusalem. The old city can be seen on this post, and if you like really, really old, visit The City of David.
Thursday Challenge theme is MONOCHROME (Black and White, Sepia, Old Looking,…).