House Illustrations and Illustrator Notes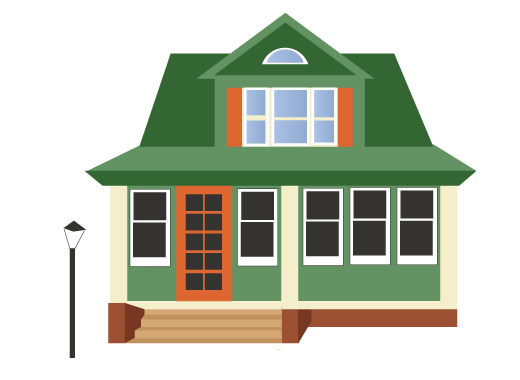 I am continuing my work on house illustrations. Last week I showed you a sketch I had done of a Highland Park house. Above is my Illustrator version of an illustration of this home. I originally made all the windows black, and then I decided to switch the windows above to a blue gradient, so it looks like a sky reflection. The illustration is made of a collection of shapes placed in many layers in Illustrator.
One of the features of a good flat design illustration is eliminating details and only depicting what is most important to view. This process of what to include and what to leave out is not an easy one.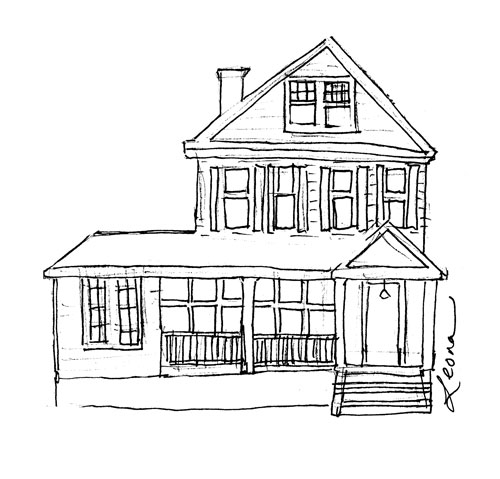 My long term plan is to depict at least three homes in this manner. Here is another house illustration – I sketched the above drawing by hand using pencil and then a ink pen (then I scanned it into the computer). If you know Highland Park, I welcome you to walk around and look at the homes to see if you can find these. But I won't identify them directly.
I also plan to do some flat design bushes and trees as elements in between the homes. The lamppost in the top illustration makes a fine detail for this purpose as well. I've been collecting various illustrations in Pinterest so I can refer to those illustrations for ideas.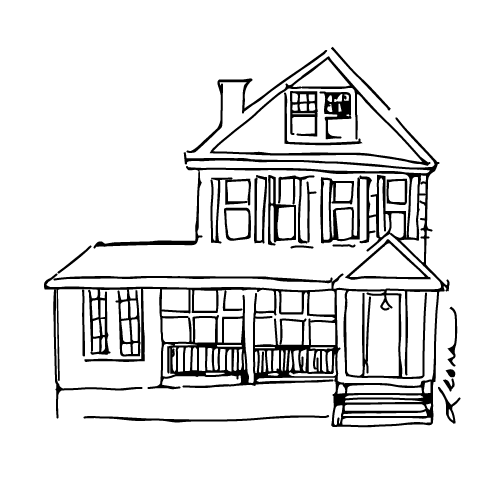 This morning I was playing around with the Live Trace tool in Illustrator, and I created the above line art drawing from the original sketch.
This process of creating a suburban street scene with houses and trees is taking longer than I anticipated.