Houses, Roofs, Illustrations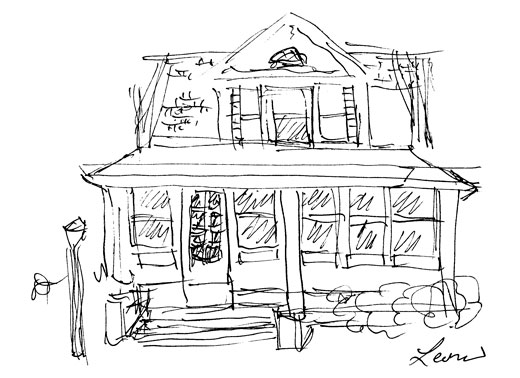 The last time I started working on houses, roofs, and illustrated street scenes I got as far as this roof with second floor and then that was it for quite a while. I'm now tackling the projects of depicting a few houses in a row in a flat design illustration. So far, I photographed a few houses, searched for old photographs I had taken and decided it was easier to take new ones, did one or two pen illustrations from my house photographs, and started an illustration of one house in Adobe Illustrator.
I also pinned a fair number of house illustrations to Pinterest. I noticed the successful illustrations follow less is more … a few accents in color can go a long way.
After I do a few houses, I plan to work on illustrated trees, bushes and other elements you might find in an old-fashioned borough like Highland Park. I'm hoping I can find a way to do clouds that don't look like everyone else's clouds. Stay tuned for more houses, roofs, illustrations and my artistic endeavors in those areas.