Umbrellas on Raritan Avenue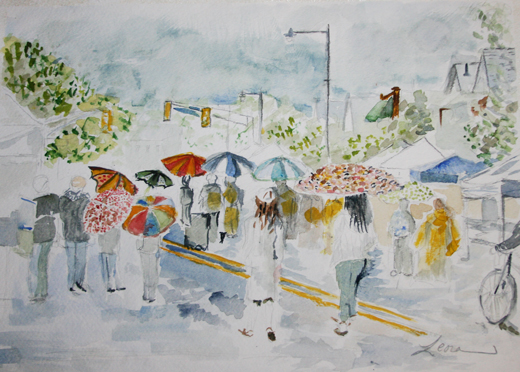 I have mixed feelings about my art work lately; it takes me a long time to do a painting, then I don't care for my execution of the painting. But I am attracted to my original idea of Umbrellas on Raritan Avenue. So today in my art group I started a drawing for another painting, this time with a close up detail of the umbrellas: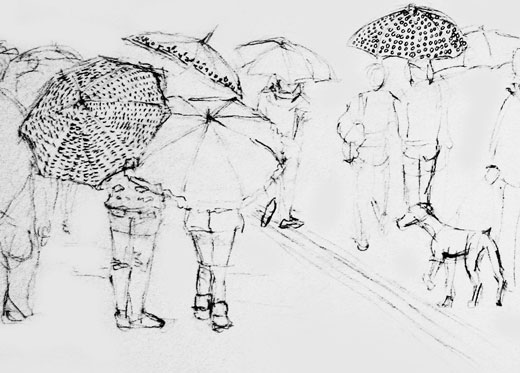 My photos come out darker than the original, and despite playing a bit in Photoshop, it's still too dark. But I like this composition. I won't give up – maybe at some point I'll say, yeah, that's where I was aiming.
Here I am, posting rain imagery on a day that it snowed. Ah, well, snow is another subject to tackle.