Tall House Illustration in Highland Park, NJ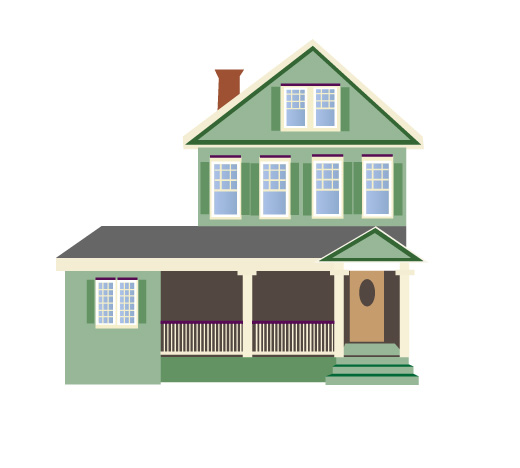 I worked on this tall house illustration back in December, and I'm presenting it to you today with a little secret. Shh, it's not quite official and may be going slowly, but this house illustration and the house illustration I posted in late December will be part of a new "mural" painting that will appear on my leoraw.com home page. I came up with the idea about two years ago to redo my home page completely and give it a "Highland Park, NJ" look – to me, that meant the old houses of Highland Park. And some trees. An old-fashioned suburban look perhaps. I started working on the actual "mural" or banner earlier this week – it needs a third house, so that is on the list to be done.
My next step will be either cloud or tree illustrations – which should it be? Clouds or trees, anyone?