Blue House Illustration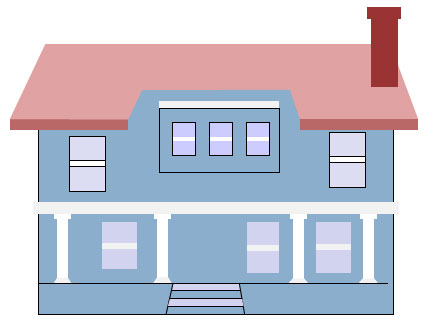 This is third house illustration I have created. You can see one house illustration here and another house illustration here. I left out many details from this one. Is there a door? Do you see one in your head? In front of the "real" house, there are many bushes. I might add a few when I make the composite illustration. This house also has black outlines – the others do not. Oh, decisions, decisions.
And now comes the hard part – putting all three houses together in one mural. Will it work? I don't know. Wish me luck. Maybe the tree illustrations, clouds and illustrative text will help.
Updated illustration: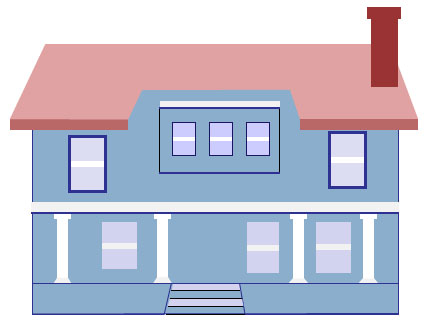 I toned down all that black outline by adding some dark blue trim. I like the illustration a little better. Still not convinced all those lines work … ah, the problem with too many choices. I'm sure I'll be fussing with this more.
Here is a third version: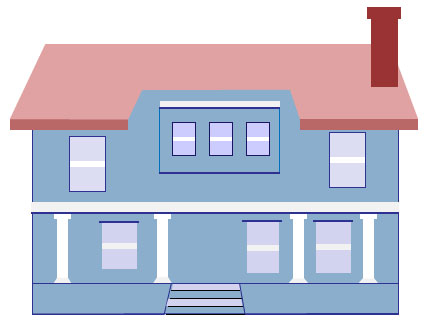 Let's play a game: How is this third house different than the other two?