Blue House with Illustrated Bushes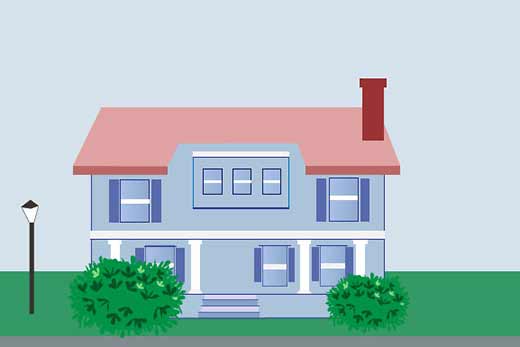 Today I worked on some bushes. Not bushes outside my house (although those can certainly use trimming). No, I added two illustrated bushes to the front of the blue illustrated house I started last week.
Next step will probably be working on clouds. My plan is to add text to the inside of the clouds, so the illustration will "talk to you."
I only found one tutorial on how to make the illustrated bushes. Maybe I will write my own? Unfortunately, I found the technique I used rather cumbersome, so I can't say I would recommend it. So, no, probably no post on how to create illustrated bushes. But I would happy to read one written by someone else.