Raspberry Watercolor, Raspberry Photo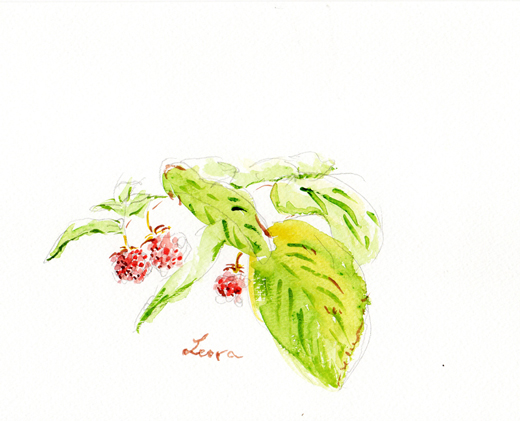 Here it is mid-September, and yes, we still have raspberries! I started this patch at least ten years ago from three little shoots. Now I have to cut them back and make sure they don't take over our entire backyard.
I did the watercolor as a response to an exercise to paint something you observe in nature in the One Watercolor a Day book. The last time I posted a watercolor was my Sage Watercolor way back in April. I guess I've gotten distracted by both spring and summer gardening! More attractive to dig in the dirt than take out the paints, observe and record? Seems to be gardening won out this year.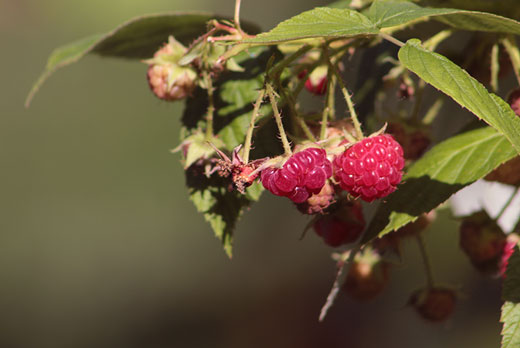 The raspberries are not as sweet as the strawberries we get in the spring. But their season is longer. We get a few ones on the old cane in July; in August we start getting the bunches of raspberries on the new cane. Have you ever eaten raspberries fresh from the garden?
If you live in Highland Park or Edison, I can dig up a plant or two to give to you.