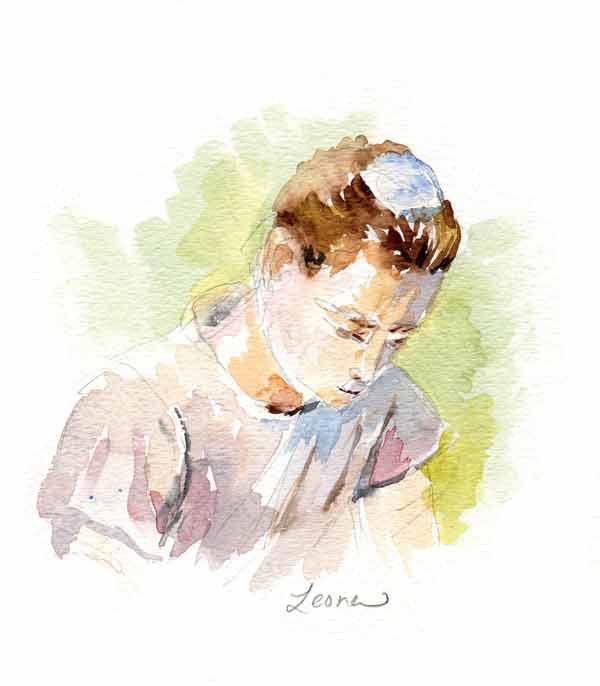 More in my "young man watercolor portrait" series – I have to enjoy my sons while they are home! One son is "visiting" from college, and he is applying for internships, so who knows when he will get a yes and off he will go again. My other son is applying to college and programs in Israel, so he, too, won't be living at home forever. When they sit at the dining room table looking at a laptop or a tablet, at least they don't mind too much if I paint them.
Hope to post some bird pics next week. Coming up soon is Shabbat Shira. Maybe I will even write a new post on Why does one feed the birds for that parsha? (and of course, if one starts feeding them, one should continue, right?). I noted on that old post from 2010 how to attach the suction cups to the window; one came down yesterday, and I had no luck. Maybe I'll bring it inside and follow the instructions (soak in hot water, dry, rub with them, then attach).
Meanwhile, would love to hear any reaction to my watercolor.