Thursday Challenge: Sound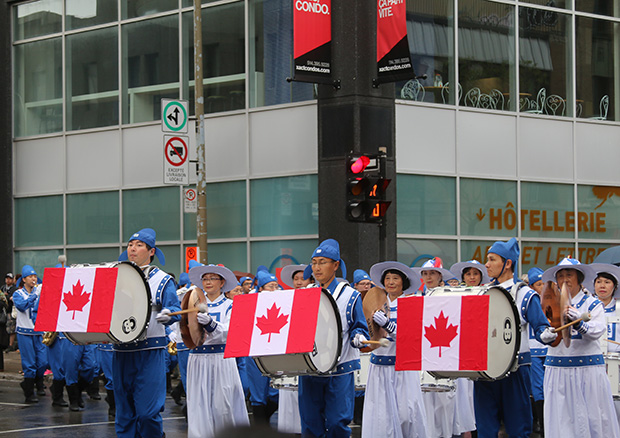 Can you hear the band playing? This band was marching in the parade down Rue Ste. Catherine in Montreal on Canada Day. We had a great time watching the parade, although we left when it started to pour. Hope to post more pictures soon of the parade.
Thursday Challenge theme is: Sound (Noise, Music, Singing, Birds, Insects, Vehicles,…).