Yemin Moshe Watercolor Sketches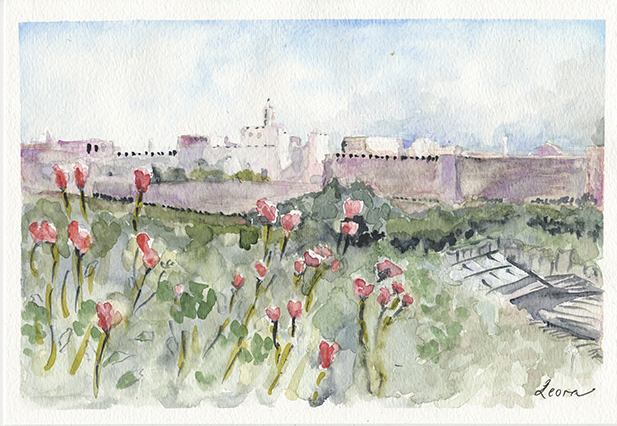 Finally, I am getting back the main reason for this blog: posting sketches of my art. Above is a scene from a neighborhood of Jerusalem called Yemin Moshe – it overlooks the Old City. I purposely chose a limited palette for this watercolor. The composition and the drawing are about where I want them to be. I will probably return to this subject and depict it again. I left the areas white that I might in the future make into a very pale gold.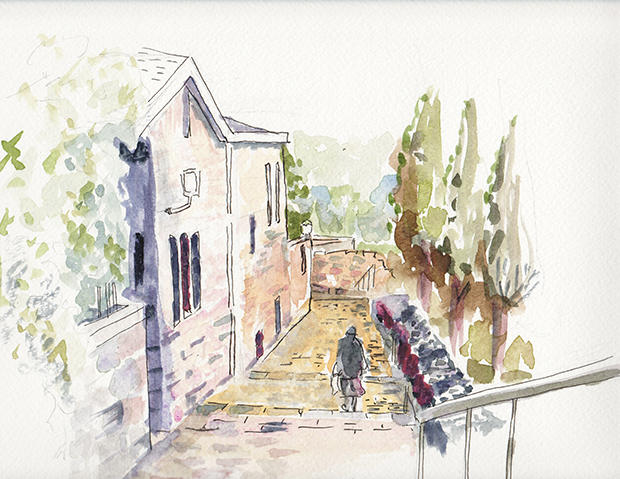 Yemin Moshe was built at time before cars. There are now places to park behind the houses, but one mostly walks up and down stairs to tour the neighborhood. We visited Yemin Moshe in 2016. It is quite picturesque (and pricey as well).
When I post these watercolors, I think of the first words of the famous Naomi Shemer song:
"The mountain air is clear as wine
And the scent of pines …"
Looking forward to doing more watercolors, landscapes or portraits. Have you ever painted or drawn? What are some of your favorite subjects to depict?