Girl Prays, Concentrating – Watercolor Sketch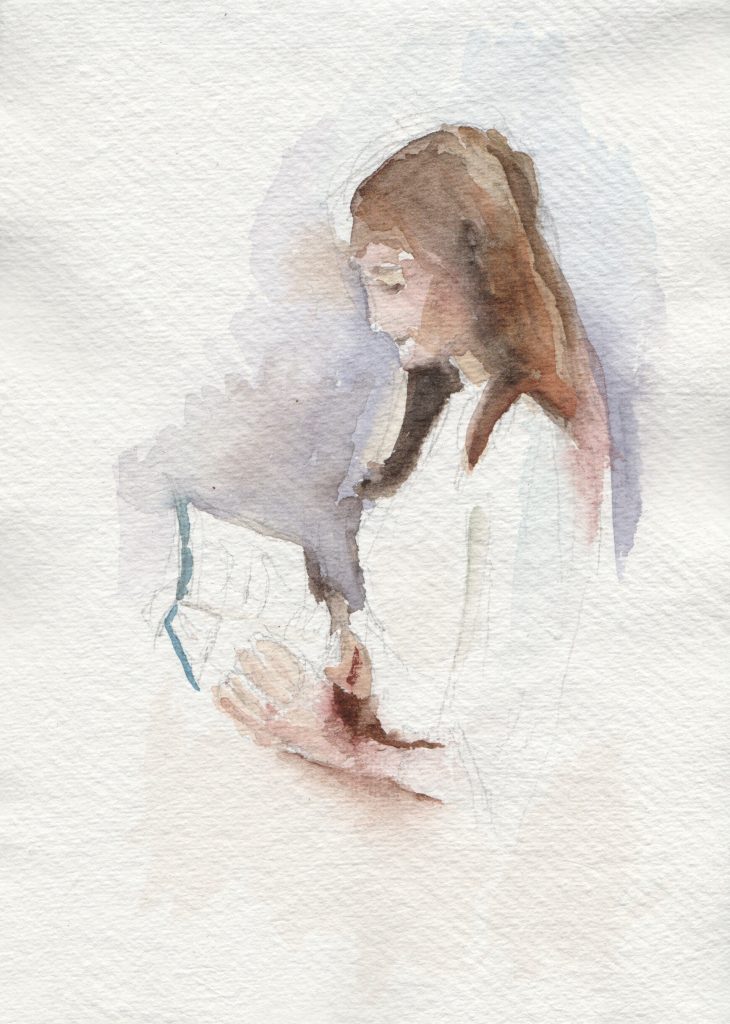 I painted this watercolor sketch of a girl praying with concentration in late December. There was a poster on the wall, and it inspired me to paint. The "concentration" refers to the concept of kavanah – כַּוָּנָה. At least to me, she does look like she is praying with intent, with feeling and emotion. Of course, we have no way of knowing for sure. But that is part of art – looking at a scene, and interpreting it in our own way.
I was pleased with the way all the white works in this watercolor sketch. I am trying to resist commenting on any piece of this watercolor sketch that I see as less than perfect.
Looking forward to doing more painting. Thank you for looking and for reading – and it is always a pleasure to get a kind comment or two.