Farmers Market Watercolors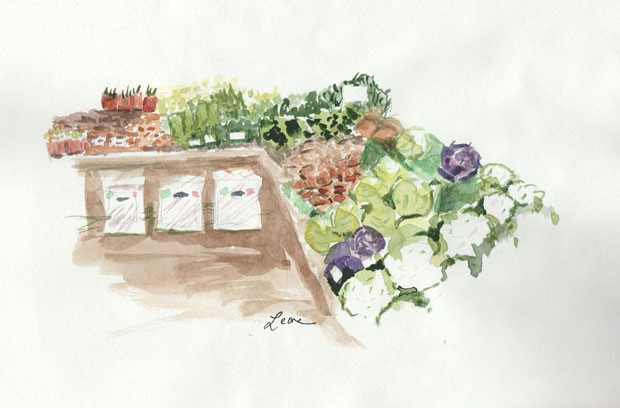 Winter is here: most humans spend less time outside. As an artist, I like pour over spring, summer, and fall photos for painting inspiration. I miss the Highland Park Farmers Market, so it has become one of my favorite themes to paint. Also, I took an online course with Shari Blaukopf called Sketching Markets in Ink and Watercolor, so that was an added incentive to paint my local market.
I have two favorite stands at the Highland Park Farmers Market. The first one I go to is the organic stand: that stand is depicted in the paintings at the top and bottom of this post. I often look for kale. It tends to be greener in the spring or fall, as kale prefers cooler temperatures. Sometimes I buy arugula, corn, parsley, or squash. I enjoyed painting all the overflowing cabbages and cauliflower in the top painting.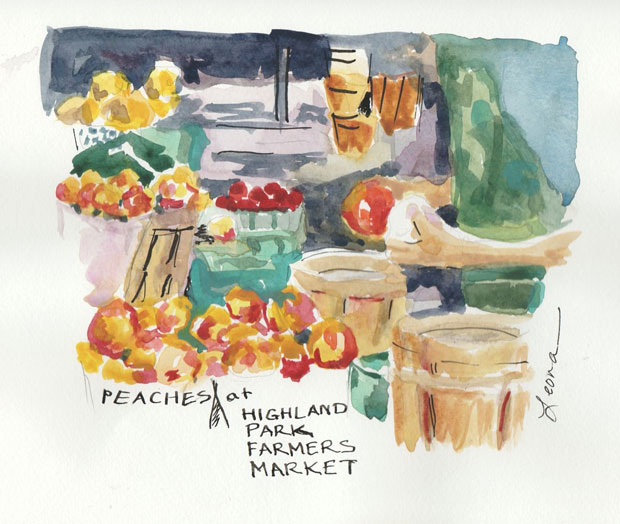 My favorite item of all are the summer peaches. New Jersey peaches in July and August are amazing. I worked hard to apply rich, opaque paint to my peaches illustration.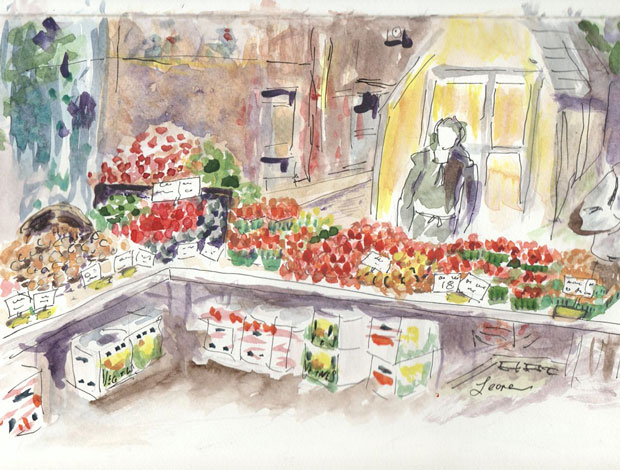 In this painting I challenged myself to include a person, some signs, and a background. Farmers markets are lively places: much for the artist to capture.