Adar Art, Purim Theater, and a Torah Parade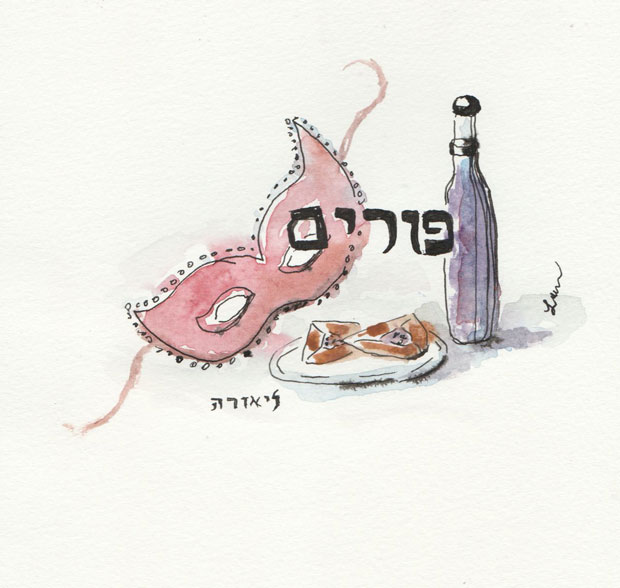 Why is Purim theatrical? To learn about the hidden Purimspiel (Purim play), visit Bubby's post "All the World is a Hidden Purimspiel". Why do I start a post by linking to another post? Because this post on Sketching Out is really just an excuse to show you some of my latest artwork related to Purim.
This year we were fortunate to have two Adars, two Jewish months that contain Purim. This is to fix the lunar calendar by adding an extra month (sort of like February 29, but Adar II lasts for a whole month). It seems the joyous month of Adar is a great way to do that. The first Adar has a day known as Purim Kattan, small Purim. I did the painting at the top of this post in an attempt to do a tiny Purim, but it really does not look all that small.
The expression one says at the beginning of the month is: When Adar Enters, We Increase in Joy. Mishnichnas Adar Marbin B'Simcha.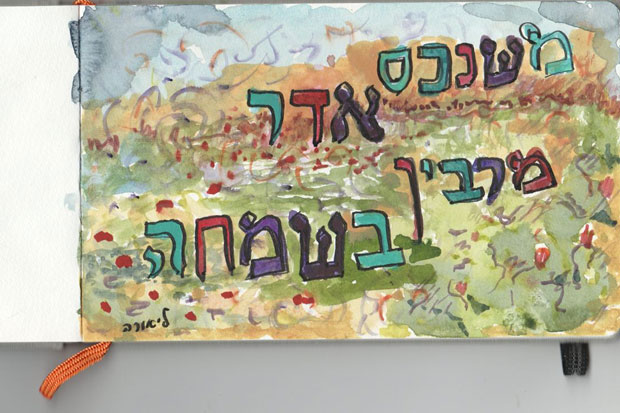 I sent this to friends at the beginning of Adar (which had two new moons this year — two beginnings of Adar!).
Another expression for this time period is: V'Nahafoch Hu. May all the evil decrees be turned around! I used this to decorate the gifts of food that I give to my friends (Mishloach Manot or Shaloch Manos).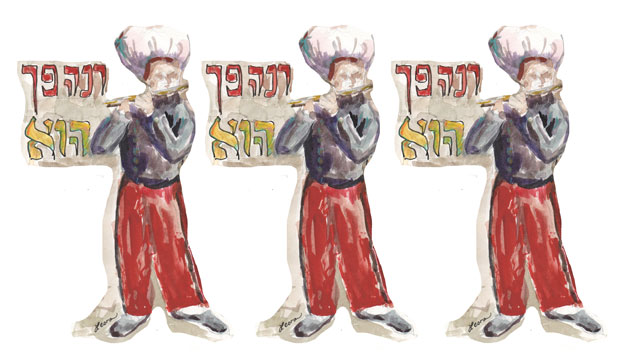 Two weeks ago a surprise parade came down my block. Our local shteibel was celebrating a new Torah (Hachnasat Sefer Torah). I did a drawing of a father and daughter dancing down North 8th. I later did a watercolor painting of the big float that passed in front of my house.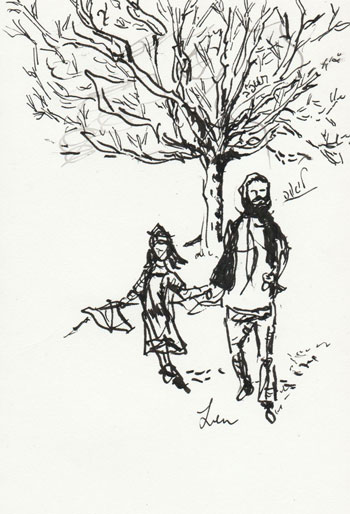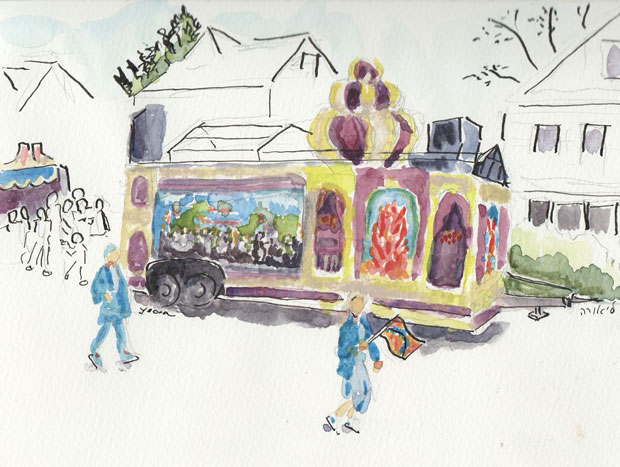 What I like about this painting is the use of color on the main subjects and leaving the rest simple and monochromatic. I am learning not to worry about all the details of each person.