In Search of Style: Little Boy Reads Watercolor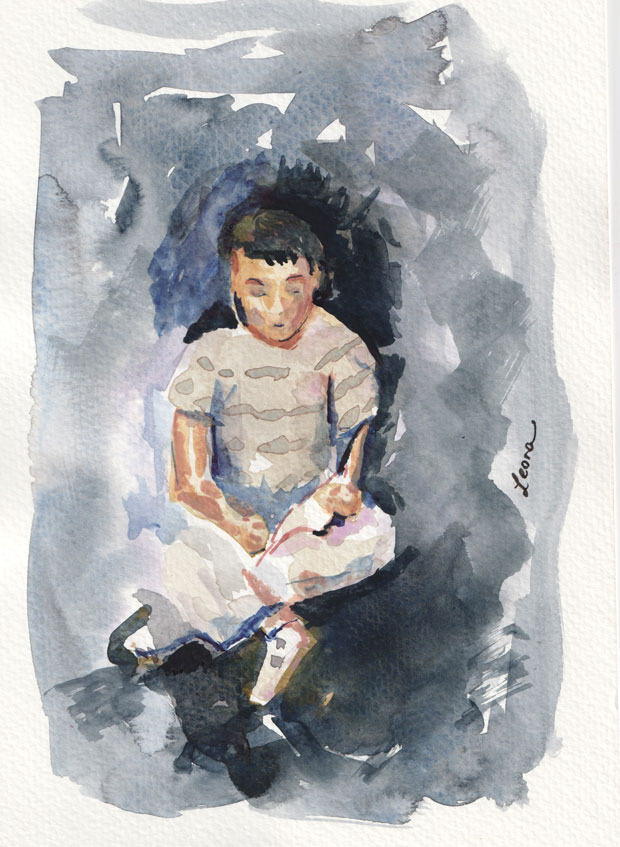 What influences an artist to paint? For me, I have this idea in my head that I want to paint certain family members in a warm, appealing, and descriptive manner. I have been working to increase my skills, but mere technique does not equal achieving a style one wants. In this watercolor painting of my son (he is now many years older than seen in this painting), I felt I got closer. I was able to paint the face with a lighter touch than I have before. Also, I like the expressiveness of the background that adds to the portrait. The bits of pink add a reflectiveness and softens the overall bluish gray and white of the composition.
What are some more ideas that I want to explore?
Even more lightness of touch when I paint.
Better command of my palette (the colors chosen for the portrait)
Always working to improve my drawing!
Thank you for reading! Feel free to leave a comment. I always enjoy hearing from readers.