Wine Bottle and Lamentations on Fabric Watercolors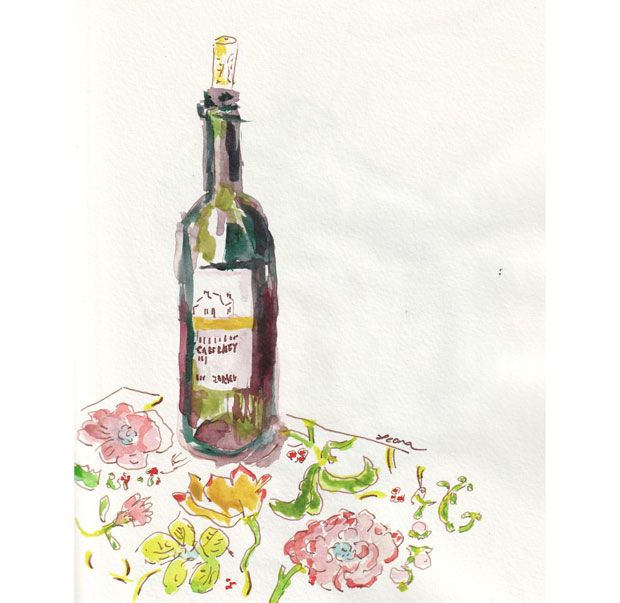 What is the motivation to choose a subject to paint? Why pick one object over another? Why would someone paint a particular person? I think the answer to all of these questions is emotional attachment. If you feel good or expect good feelings from painting a chosen object or person, you are more likely to enjoy the painting process and not feel like it is a task.
Why did I enjoy painting this wine bottle? I liked the looseness that I applied to the bottle. I also had fun with the patterned fabric underneath it.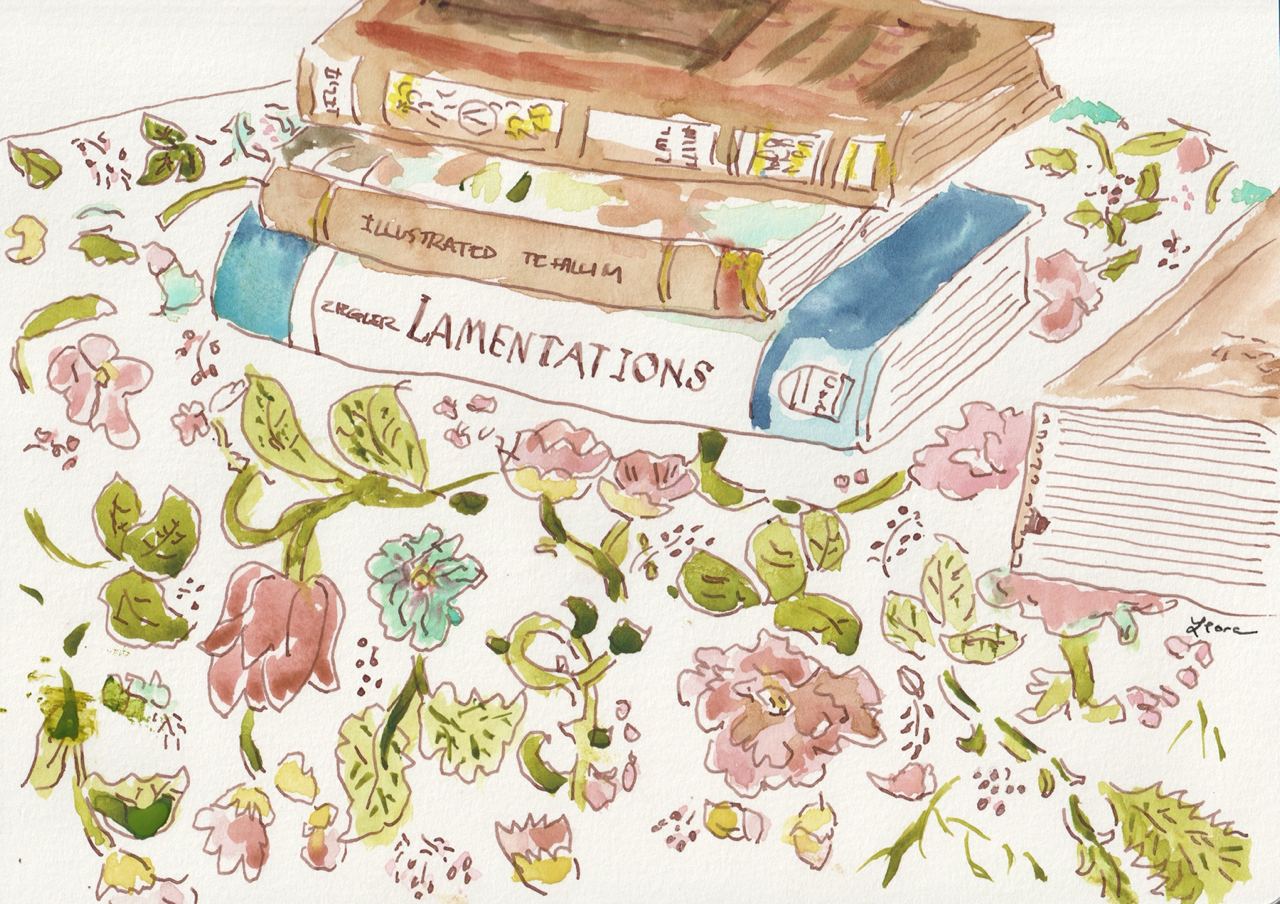 A few weeks later, I painted these books on the same patterned fabric. It was in response to the theme of PATTERNS, an instagram challenge. I was able to pay careful attention to the details in part because I knew people on Instagram would be looking at the painting. I have emotional attachment to the fabric, as it was a purchase by my mother z"l.
The book of Illustrated Tehillim was given to me by my mother-in-law, as she knew I was looking for pictures of tehillim. Lamentations, the English name for the megillah of Eicha, is a book I am reading by Yael Ziegler, a wonderful speaker who I have met in person. Read it if you want a detailed, scholarly, and poetic approach to reading Eicha. I did this painting right after Tisha B'Av, the week we read parshat Nachamu, about comfort (Isaiah 40:1):
נַחֲמ֥וּ נַחֲמ֖וּ עַמִּ֑י יֹאמַ֖ר אֱלֹֽהֵיכֶֽם׃
Comfort, oh comfort My people,
Says your God.
Those books rest under Devarim, the parshiot we are reading now at this time of the summer.