Donaldson Park on Raritan River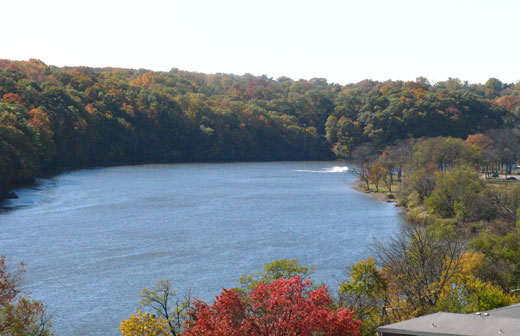 I really wanted to get a photo of Donaldson Park from up high. It is a big county park on the edge of Highland Park, and the Raritan River flows right next to the park. I couldn't get the whole park, but I got a nice tip of it in this photo. It's on the right of that white streak in the river.

In order to get this photo, however, I had to park my car on a side street near this busy highway, Route 1, which runs from Maine to Florida (I think). The bridge goes bump, bump, bump as all the cars go over it. I don't think I'll be venturing out like this again. I got too nervous from all the cars and bumps.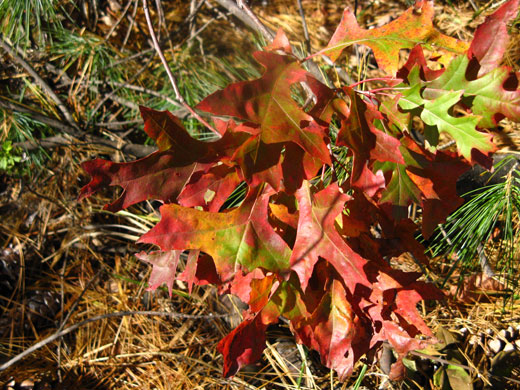 On my way back to my car, I photographed these pretty fall oak leaves.