Pesach Recipes and Musings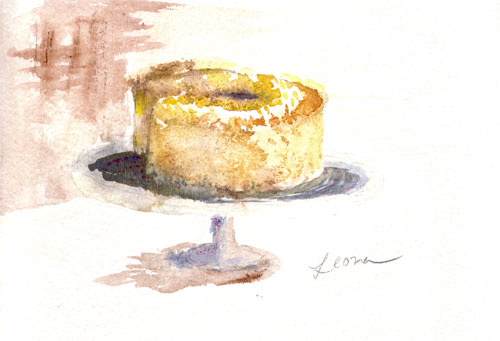 I got two endearing comments last night on my sponge cake recipe (or Esther Robfogel's z"l recipe) that I posted two years ago:
Esther G. Robfogel (1904-1997) was my mother. I ate her excellent sponge cakes on Pesach and throughout the year for many decades. I hope that my granddaughter, Esther F. Robfogel, will carry on the tradition.
– Nathan J. Robfogel
I'm Esther Robfogel's daughter. Although I used to bake with my mom, baking was never my forte. As it happens, I was thinking about making mom's cake this year. After reading your blog, I know I will. Thanks.
– Hanna
For more recipes, be sure to visit Phyllis' aka Imabima's latest posting of the Kosher Cooking Carnival, Rosh Chodesh Nisan edition.
Also see:
On a sad note, two men in Teaneck, New Jersey died walking home from shul at the end of Shabbat when a tree fell on them. I can't imagine what Pesach is going to be like for those two mourning families.