Thursday Challenge: Fresh Slaw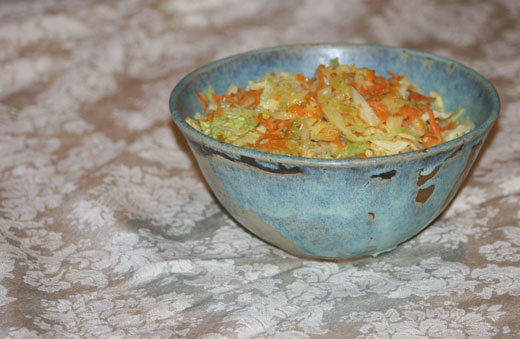 The recipe for this dish of cabbage with carrots, ginger, orange, miso is here as Winter Slaw and here as Fresh Tekka. It is adapted from a macrobiotic recipe, and if I have the time, I make it once a week.
Thursday's Challenge is "FOOD" (Meals, Restaurants, Eating, Vegetables, Unusual Foods, Cooking, BBQs,…).
If you really like food shots, see the apple pie in the previous post.