Review with Fermented Cabbage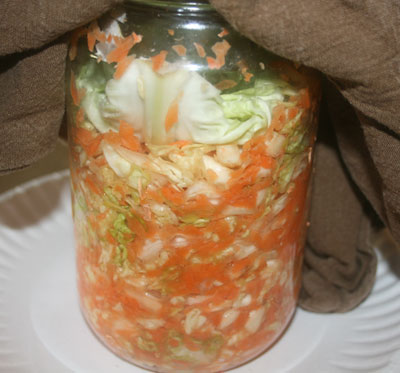 Here's how my fermented cabbage, carrots, garlic and onion looked yesterday. You can learn more about fermenting in this post.
On My Blog
Elsewhere on the Web
Books I've Read, Books I'm Reading
Gertruda's Oath, Ram Oren
Wild Fermentation, Sandor Katz
Fear No Evil, Natan Sharansky
I highly recommend all three of these books. What are you reading?