Summer Salad Watercolor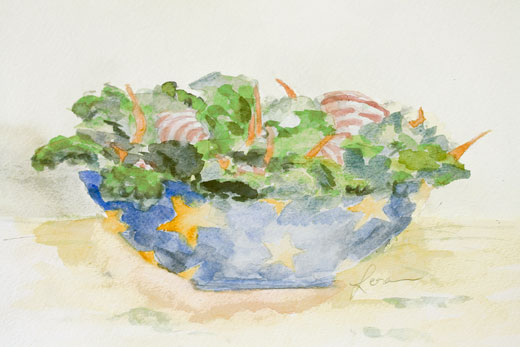 Thanks to everyone who inspired me to paint by responding to my Simple Summer Salad Hunt. Results of the hunt (and feel free to add more salad ideas to this post) will be posted next week. A funny anecdote on this painting: my husband was trying to figure out if we have bowl that looks like this blue starred bowl. I told him no, I just made it up. Poetic/artistic license.
What kinds of ingredients make a great salad?