Summer Stock: City vs. Suburb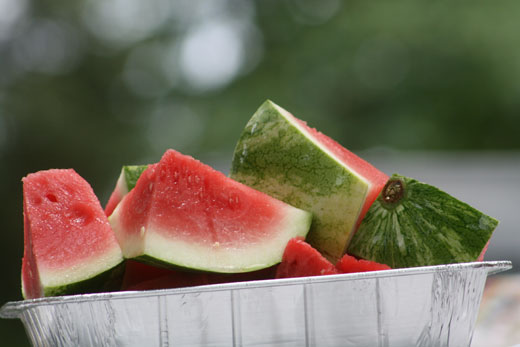 My suburban example is watermelon at the annual Congregation Etz Ahaim picnic in Johnson Park, New Jersey.

This woman in New York City was accompanied by two men also dressed in black, funny outfits. No idea what they were trying to sell. They did get a lot of people's attention.