Bird with Speckled Breast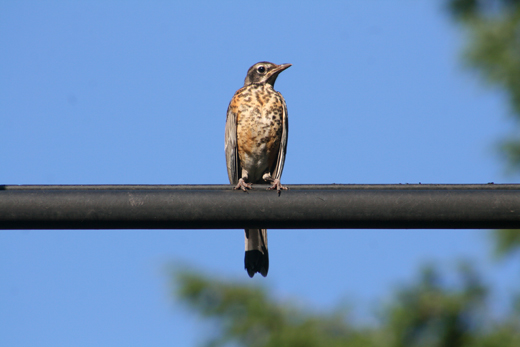 What kind of a bird has a speckled breast? I found out that some thrushes do, but this bird is a juvenile robin. Makes sense, since last summer I asked the same question about the speckled breast. Thanks, Michelle, for identifying my young robin.

Just last week I saw baby robins in a nest; when my daughter and I checked on Saturday, they were still in the nest, cawing away, and just a bit bigger. She counted four baby robins.
Do you know of a bird with speckled breast?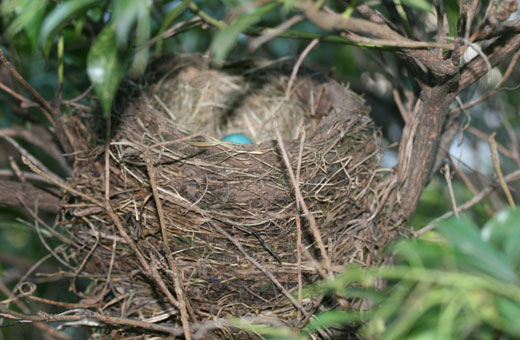 The photo shows a blue robin egg. Then the robin babies are born, and they depend on mama and papa robin. After a while, the baby robins get more feathers and fly off from the nest. A young robin is a bird with speckled breast. The mature robin has a red breast. I've seen robins with worms in their mouths. I've also seen them eating my raspberries.