Social Media Networking at Central NJ Libraries
Three Thursdays at Three Libraries in Central New Jersey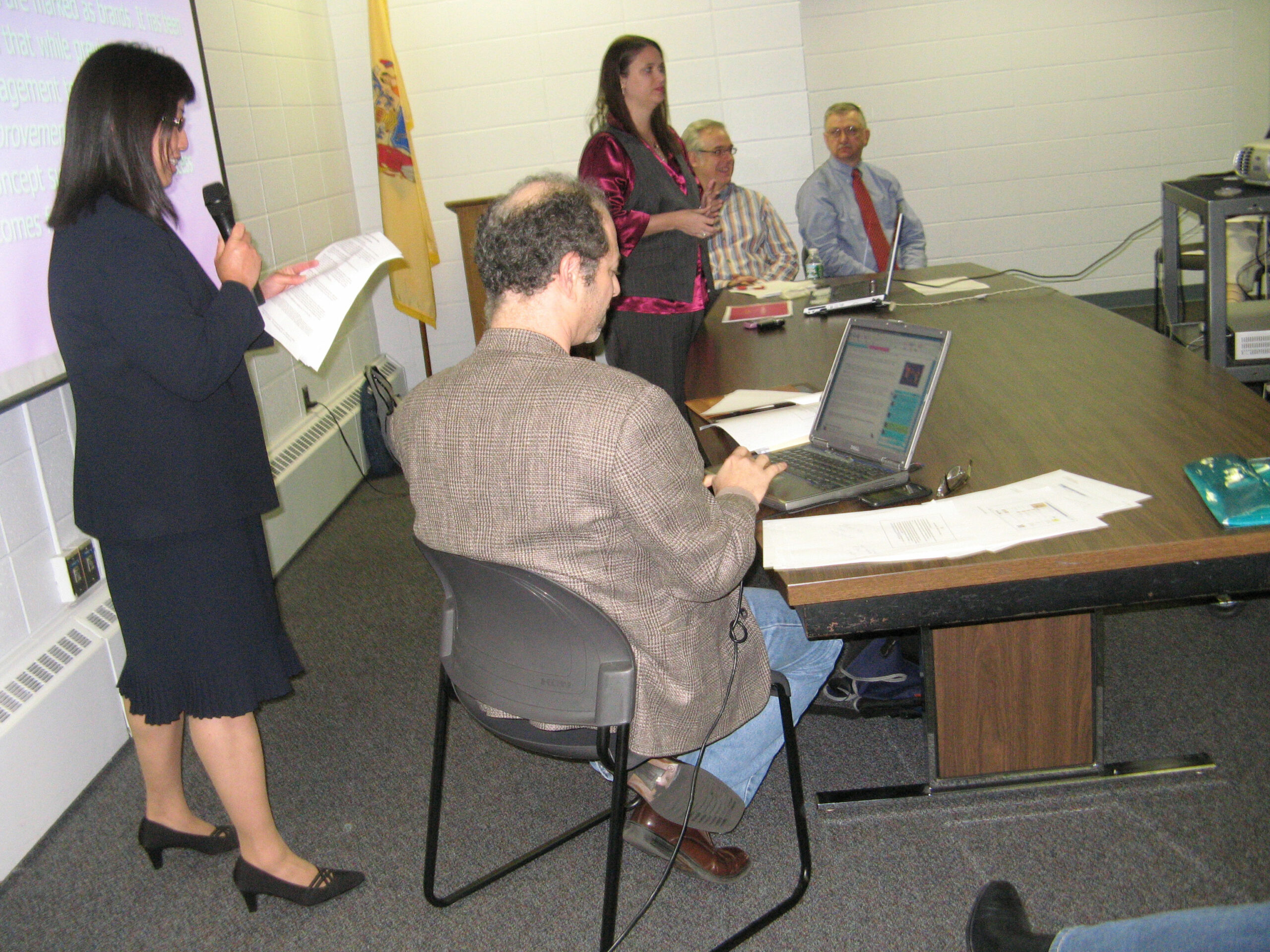 Last night was the "inaugural" presentation of our Social Media Networking Talks with Eva Abreu as our "Social Media Tour Guide." Annie Boccio talked about the many friends she has made via social networking. We had a presentation by Paul Grzella about Getting Published in Daily and Weekly Newspapers and MyCentralJersey.com. I presented "Twitter, Blogs and Websites" — more about my presentation in a separate post. Adam Wolf showed ways to target audiences in Facebook; he used his wife's business, Places Everyone, as an example of how one can attract attention to your site using Twitter and other social media. Jessica Levin taught us how celebrities used traditional media like television and magazines to brand themselves; one can now use social media as a way to brand one's business or organization.
Thank you to Graham Gudgin for his important role in arranging last night's talk at the Edison Public Library.
Next week at 7 pm: Highland Park Public Library, 31 North 5th Ave.
One woman asked a question about poor spellers. Can one advertise one's business via social media (Twitter, Facebook, LinkedIn, blogs) and misspell words? If it's a small business, what do you do? Suggestions?