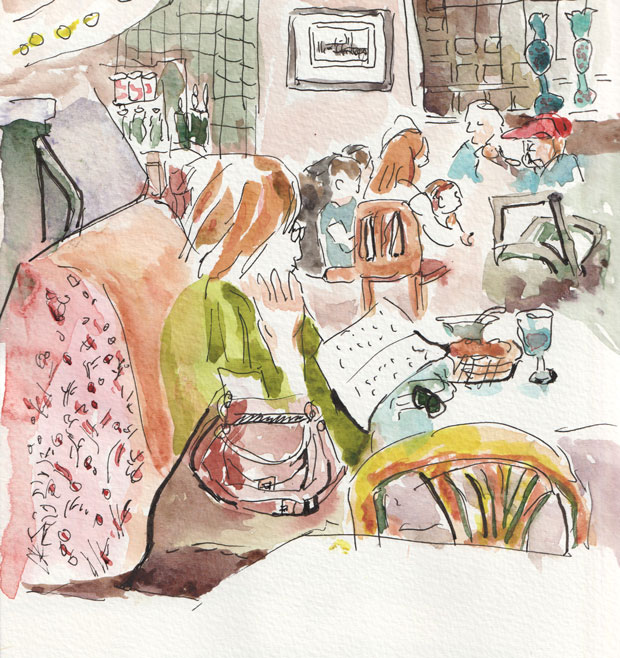 My favorite restaurant is the Bridge Turkish & Mediterranean Grill (kosher) on Raritan Avenue in Highland Park, New Jersey. The staff makes me feel at home. The decor, inside and outside the restaurant, welcomes a painter — there is so much to paint! And I enjoy my food.
I asked a few friends: Have you eaten at the Bridge Restaurant in Highland Park? What is your favorite dish? Can you tell me what you like about the restaurant?
Here are the responses. I interspersed paintings of the restaurant:
"The food is always fresh and flavorful, the staff is very friendly and accommodating. Always a great experience. Favorite food: doner kebab. And the rice on the side is amazing."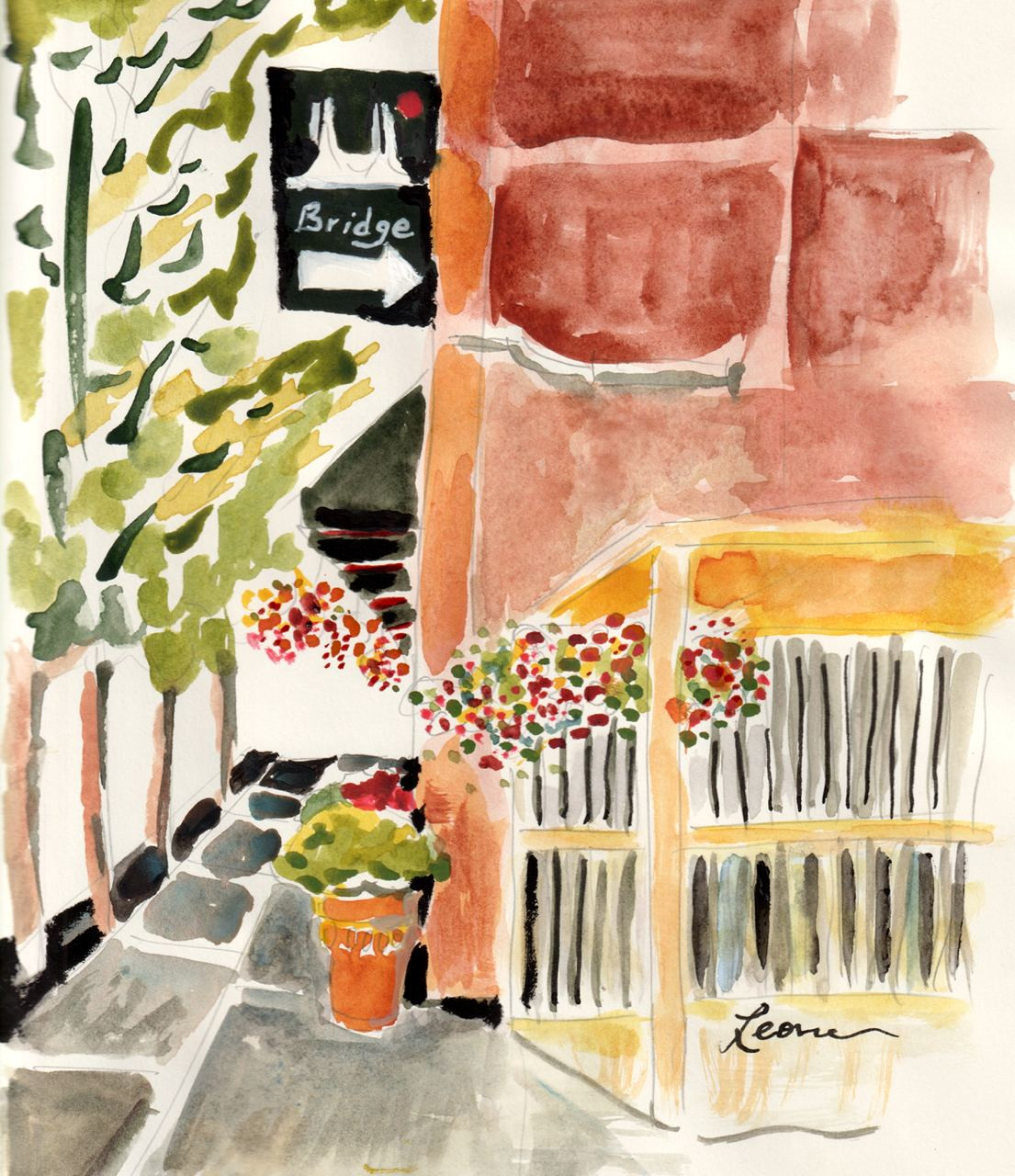 "Always consistently good! they allow you to enjoy your meal–you never feel pressured to rush. Friendly service and knowledgeable wait staff."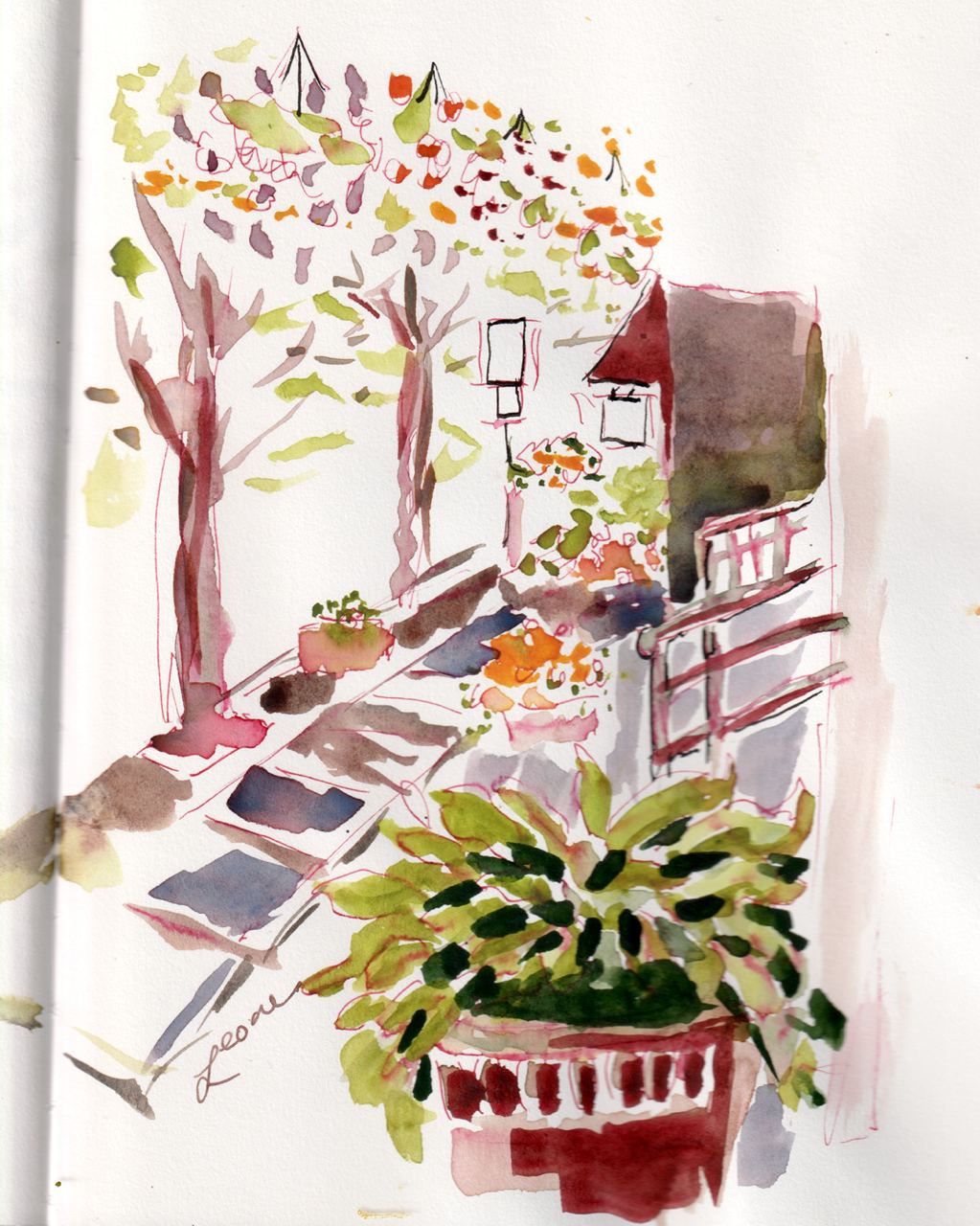 "The food is always fresh, at the right temperature. The staff does not try to rush you and the decor is absolutely perfect…"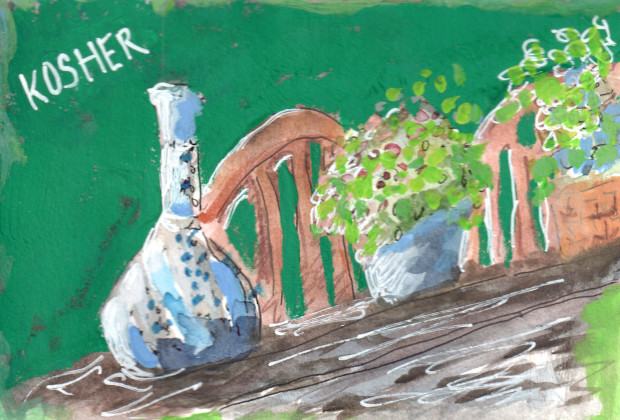 "I particularly enjoy the lentil soup, Mediterranean salad, tahini and their bread is amazing!"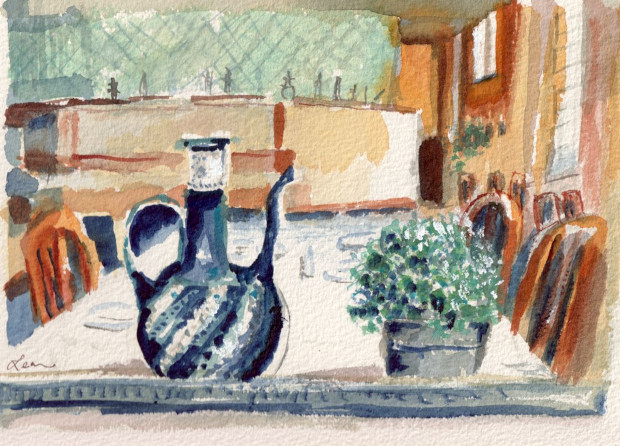 "Love the stuffed roasted eggplant! Rice is amazing! Love the decor: all the vases, plates, etc. Love being greeted by Michael Garber!"
I hope you enjoy this series of paintings and sketches that I have done of the restaurant.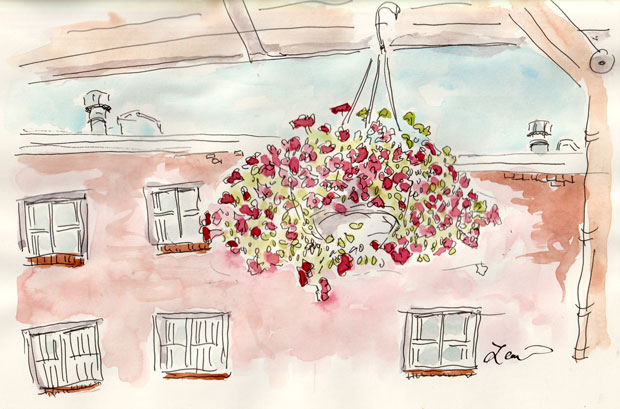 Outside the restaurant there is a little booth where one can be served and eat the delicious food. The hanging flowers are attractive and warm my heart.