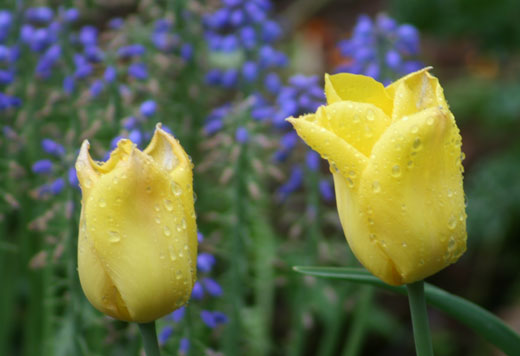 These two wet tulips are relaying the weather we have in New Jersey today.

The pink petals of my neighbor's dogwood are showing off.

Yesterday I spotted this robin in a tree. Do you think he spotted me?

Today in the gray I saw two birds in a tree – the left bottom one is a robin. Can't make out the right one – he's so far off! Michelle suspects the one on the right is a "she" robin – the males have the brighter breast. Mating season?
We still have a bunny rabbit living in our backyard.