Pick N Choose Macrobiotics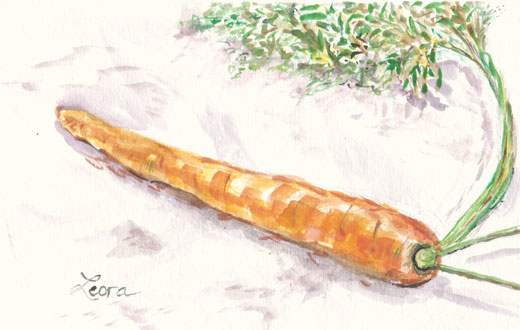 Some snippets from Klara's macrobiotics group:
Newbie asks: What to do about challah on a Friday night (or the lack thereof)?
Some responses:
As for challlah Friday night. I have two thoughts. First is the difference between the letter of the law vs. the spirit of the law. I think the blessing say thanks for the bread etc. So, I have no problem saying the blessing over a piece of whole grain, or sprouted bread. Extending even further, why not substitute one grain for another. Why just wheat, why not rice. I have said the " chamotzie" over rice, quinoa, hato mugi etc. many times. The other thought, is that even though challah isn't remotely macrobiotic, if it makes you feel good, spiritually, physically, or in any other way. Have some. I've done that many times too. Macrobiotics is supposed to fit into your life, not the other way around
Klara's response:
my compromise is I buy a very small unyeasted roll – and even then won't eat it all – I have a friend who used to make rice kayu bread – which is half flour and half rice – and she would steam it. Steamed bread I was taught was easier to digest.

I was quite surprised by Michael Rossoff's suggestion that it's ok for me to have 1 – 2 slices of bread a day – so you see, I wouldn't have known that if I didn't go for counseling. As I said, each person had different needs.
Links from Klara's macrobiotics group:
A recipe from Klara's macrobiotics group:
Fresh Tekka
Ingredients:
1/2 cup minced onion
1/2 cup minced carrot
1/2 cup minced burdock
1/2 cup minced lotus root
2 tablespoons sesame oil
1 tablespoon barley miso diluted in a little water
1 teaspoon grated ginger
1/2 teaspoon orange rind
1 cup spring water
Preparation:
Heat the oil in a pan and sauté the vegetables in the following order, onion, carrot, lotus root and burdock.
Add enough water to cover the vegetables.
Cover with a lid and simmer on a low flame for at least 1 hour or until soft.
Add the diluted miso and cook for 3 minutes.
Add the ginger and orange rind and stir gently.
Remove from heat and serve over hot brown rice.
Comment from the recipe writer: You could use any of these veggies instead – parsnip, turnip, cabbage or squash – failing that use carrots and onions on their own. The relish changes every time we make it and even more so with different veggies – how splendid and wonderful a few simple adjustments can be!
(Comment from me: I haven't tried this recipe yet, but I'll print it and put it in my recipe book to try soon).
• • •
Note: I only follow a bit of the macrobiotic diet myself, in that I try to eat many vegetables, brown rice and beans. Thus my title of "pick n choose": perhaps you can find a part of the diet to adopt?
Another Note: if you just pick and choose a little of the diet, you aren't going to experience its healing effects. However, many of us like to put a toe into a pool before diving in…